This is the first time I have ever written a blog, so any positive criticism will be appreciated.

HTC HD7
7/1/2011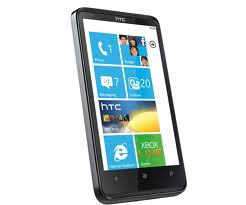 I'm going to start this blog with one of the best phones I have ever owned, the HTC HD7.
It Features:-
1GHz Snapdragon Processor
576MB Ram
512mb Rom
16GB Storage
5MP Camera
720p Video Recording
4.3 inch screen, 480 x 800 pixels
802.11 b/g/n wi-fi
The HD7 is the predecessor of the HD2, the HD7 is based on the Windows Phone 7, which now features Mango. The HD7 also features a peoples hub, where you can have multiple contacts from various sources including social networks, all in one place. Xbox Live is also integrated, the music is played through Microsoft's Zune Player. The camera produces a nice 5MP pictures, but although the phone is able to produce 720p video's, its not the best of quality.